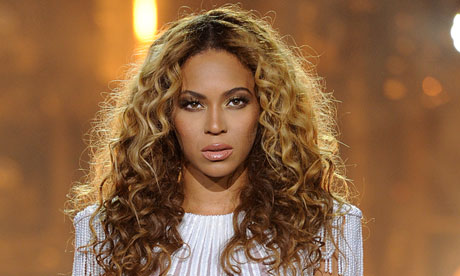 Now we all know people can't wait to get their hands on King Bey! I mean, when you're a King what else do you expect?!
While performing in Canada just a few days ago, Beyonce was attacked by a fan! No, not your average human fan, an actual fan like the one that blows out air! It's no secret that Beyonce loves for her long blonde hair to be "gone with the wind fabulous," so she always has fans on stage while she's performing. This one time in particular, a little mishap occurred and Bey's hair got caught in the fan's blades as she was singing "Halo." Any ordinary person would have freaked completely out! But Bey, being the professional diva she is, kept her cool and continued to sing without missing a note as her security worked to untangle her hair!
Beyonce knew that the media would hear about this sooner rather than later, so she took to her
Instagram
to post a video of the incident herself! She then posted the remixed "Halo" lyrics taking the incident into account.
Oh we just love this more open and HILARIOUS Beyonce! It's great that she actually found this funny and was still able to perform without being hurt. I guess when you're Mrs. Carter you always have to be one your toes and 10 steps a head "From the fan that's always hatiiiiiiiin!"
http://instagram.com/p/cGbq2CPw9j/