Bow Wow, also known as Mr. 106 & Park, has been hosting the famous music countdown for quite some time now. This rapper/movie star/turned host has had his share of relationships and love interests since he made his musical debut at the tender age of 11. Now we know when hosting a live show of any sort, anything is bound to happen...but this was a quite a SHOCKER!
Supermodel Tyra Banks was the guest on last night's episode of 106 & Park on BET. Luckily for her Angela Simmons was out and Bow Wow had a new co-host, Keshia Chante assisting him on the show. Angela may not have been too thrilled about what took place.
Bow Wow, 26 and Tyra, 39, decided to "remix" their 2009 lip locking that took place on The Tyra Show.
Check out the first lip locking encounter in 2009.


We can see that Bow Wow has a thing for women that are older and taller than him...LOL and Tyra has no problem letting her inner cougar out from time to time!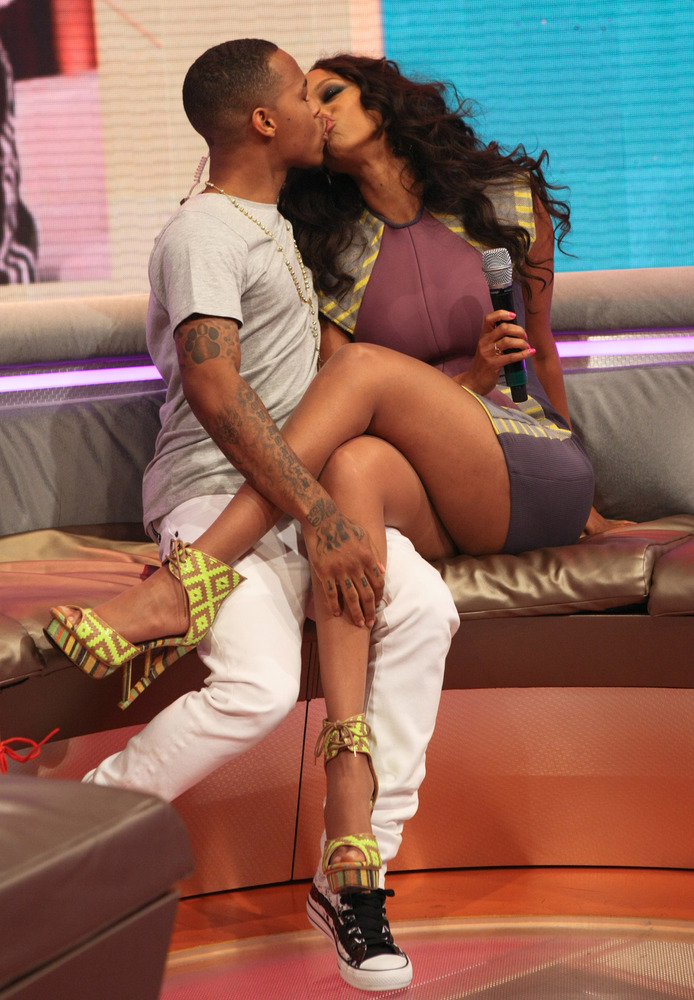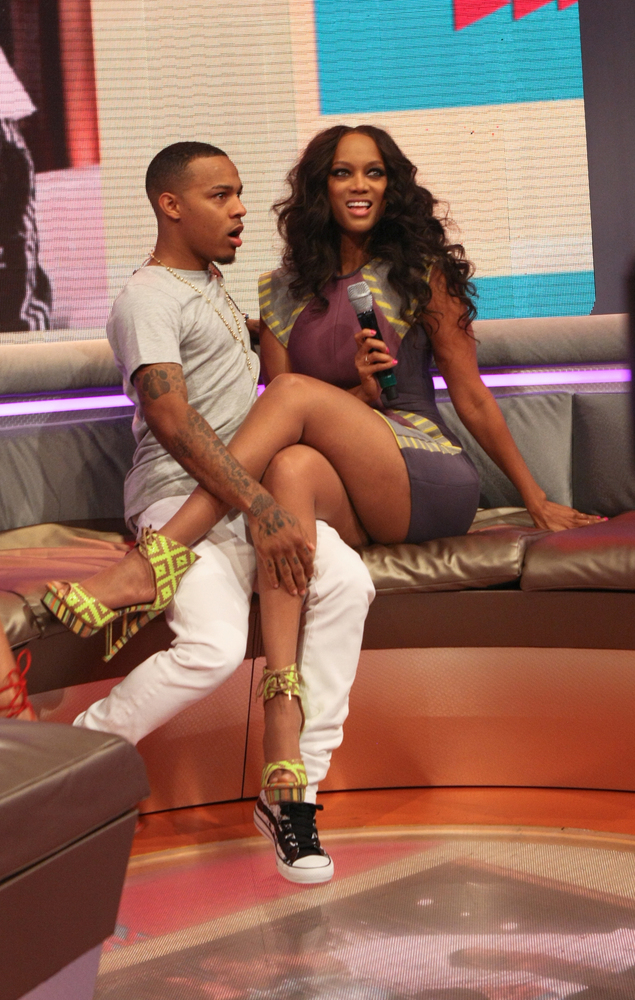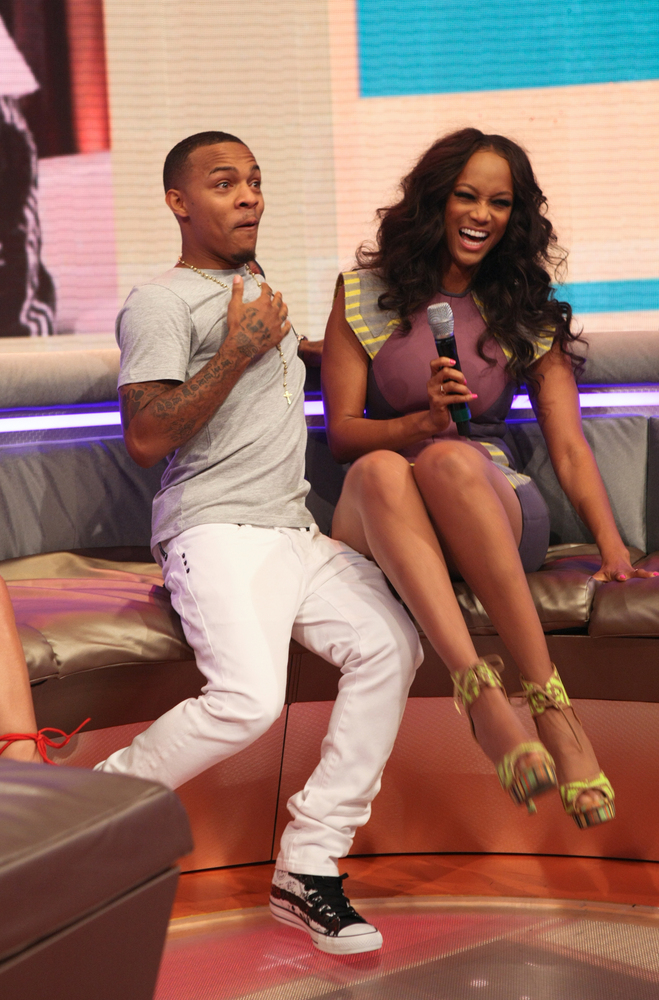 These two seem
extra
comfortable around each other! Bow Wow even came prepared with his breath spray LOL! Was this just a friendly peck?
What do you think?!