Gwen Stefani and Gavin Rossdale definitely have something to celebrate. The rockstar couple will be preparing to welcome a new bundle of joy into their family soon!
The couple of 13 years already have two adorable sons, Kingston, 8, and Zuma, 5. Hopefully, this new baby will be a girl! We would love to see a mini Gwen! We can already see it now, a little girl with platinum blonde hair and SASSY clothes!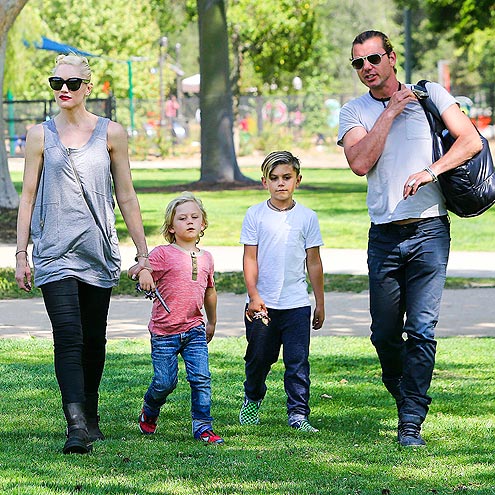 Did we forget to mention that the gorgeous and SASSY Gwen Stefani is 43-years-old? More and more woman are getting pregnant in their 40's and letting everyone know that age ain't nothing but a number (Halle Berry is pregnant too and she's 46!)! HELLO!
We here at The SASS wish them nothing on the best with baby #3!!! Like we said earlier the third time is definitely a charm!