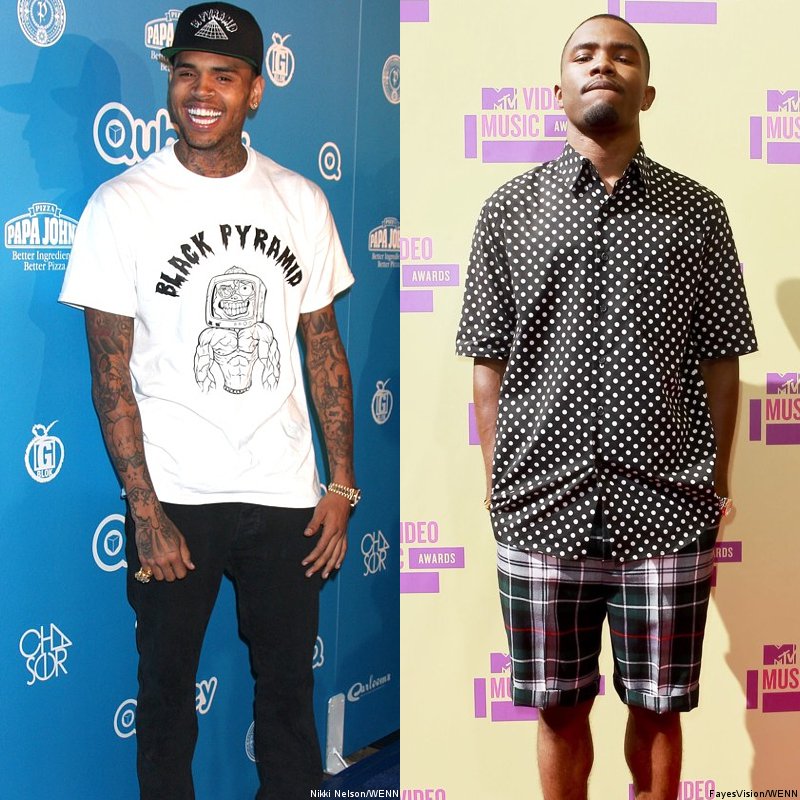 Now isn't this just messy! Frank Ocean has taken the phrase "say it with your chest" to a whole new level when he decided to take a stand for domestic violence and send some shots Chris Brown's way at the same dang time!
The "Pyramids" singer revealed his new shirt in support of ending domestic violence. However, the shirt seems less like a stand for domestic violence and more of a jab at Chris Brown! The shirt features a picture of Chris with the phrase "WANTED! STOP DOMESTIC VIOLENCE." Can you say shots, shots, shots fired? Who knew Frank Ocean was so messy?!!
In case you forgot the two singers have literally been at each others throats since their alleged fight in a parking lot. The beef has since died down, but this new sneak diss by Ocean has definitely reignited it!
We think Frank Ocean went a little too far with this shade. What do you think?