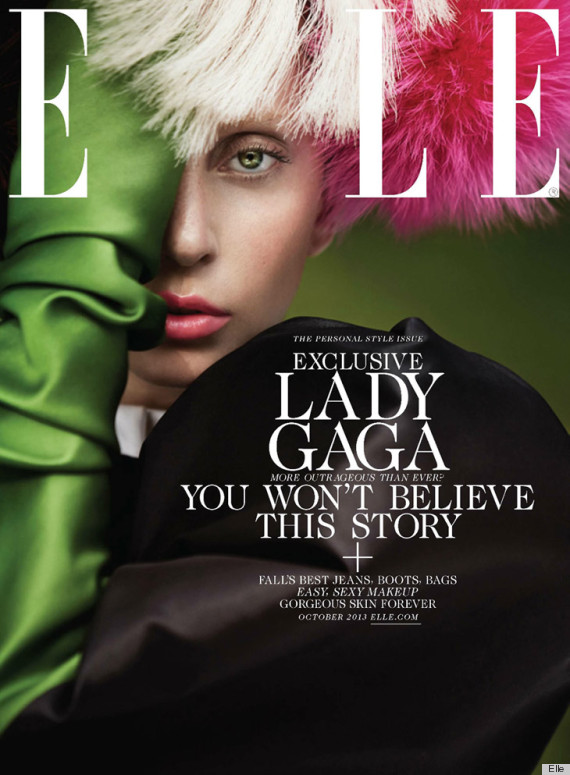 You never know what your going to get from Lady Gaga! She always leaves us guessing. However, when we saw the visuals for her new cover shoot for Elle Magazine we were speechless. Lady Gaga has done something she's never done before and something we would never expect!
In the photo spread shot by Ruth Hogben, Lady Gaga goes for the more natural and dare we say normal look. How surprising?! In the magazine the super star singer bares it all about critics, her breakthrough, and the real Gaga!
On the critics:
"Everyone is so cynical that I can't purely love my fans, or share an honest story about my past, without someone asking me if I really, truly struggled. Do you know how much dirt I ate? Do you know the men I had crawl through, the people that disrespected my body, my mind, my heart?"
How she deals with pressure:
"What are you talking about, pressure? I'm great under pressure. I'm Rocky, round 12."
The difference between Lady Gaga and Stefani (her real name):
"I am--Stefani is--a perpetually tortured artist. That's why I changed my name. I can't be her in public. She would be a mess"
On her breakthrough:
"I went to look back to myself being 19, with all my Warhol books and all my Yoko Ono and John Lennon CDs, my Rolling Stones CDs and my Bowie..., and I said what would she want me to do right now? Well she'd want you to call Jeff Koons and Robert Wilson and Marina Abramovic and Inez and Vinoodh...And that's what I did"
Read the full interview in the October issue of Elle Magazine that will hit newsstands September 24!