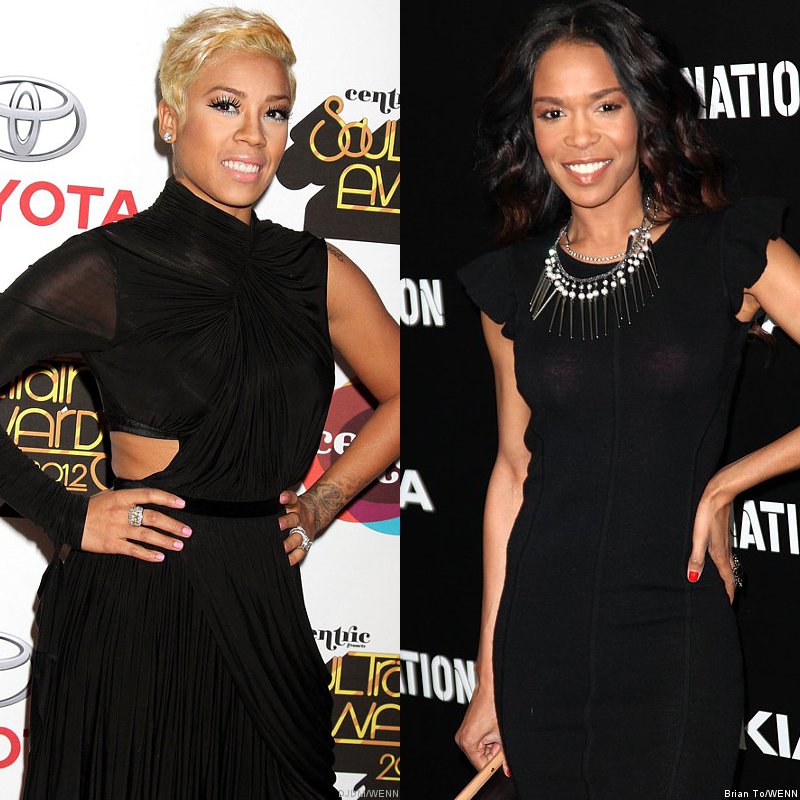 Remember when Keyisha Cole made those shady comments about Michelle performing with Destiny Child at The Super Bowl ? Well, Michelle has finally spoken out and revealed she would love to have a one-on-one chat with Ms. Cole!
Michelle
stopped by
Philly's Hot 107.9 PMS Morning Show
to promote her new single
"If We Had Your Eyes"
and her forthcoming album,
Journey to Love
. While there she was asked about the beef between her and
Keyisha Cole
, and she revealed that she hasn't spoken to
Keyisha
since the shady comments. However, she would love to have a woman to woman chat about the entire situation.
"I don't even do twitter beef. I can't wait to see [Keyshia Cole] in person so we can talk and say 'Hey, what happened?' I will say this, I was a major fan of hers. That's my first time even saying that. I understood her story and was rooting for her. My little sister was born with crack cocaine in her system, so when I see someone like Keyshia Cole, who is defying the odds, doing her thing and taking care of her family....She was somebody I was rooting for, because I could understand where she was coming from. It's all good, people make mistakes, I don't hold that against nobody, I wish everybody the best. I want everybody to win."
Did y'all really think that Michelle Williams was going to go in and cuss her out? Please! Michelle is as sweet as pie and doesn't have time for the drama! She's off her positive vibes, and no chick is about to kill that! Hopefully, they get around to having that chat and find out what the real issue is!