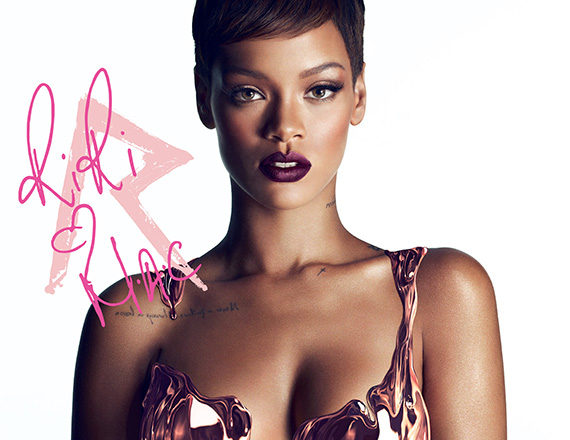 With the chill of fall right around the corner, Rihanna and MAC are bringing the heat with the RiRi <3 MAC Fall 2013 Collection!
After selling out of her summer collection within minutes, our favorite bad gal is back! This time with a palette of lavish fall colors complete with a SASSY gold packaging! Rihanna definitely has some goodies in store and we can't wait to get our hands on a few items!
Lash ($17.50)
35 Lash
36 Lash
Lipstick ($16.50)
Nude [cool nude cream/matte]
Who's That Chick [mid tone orange with frost/frost]
RiRi Woo [matte cool red/retro matte]
Talk That Talk [matte dark plum/retro matte]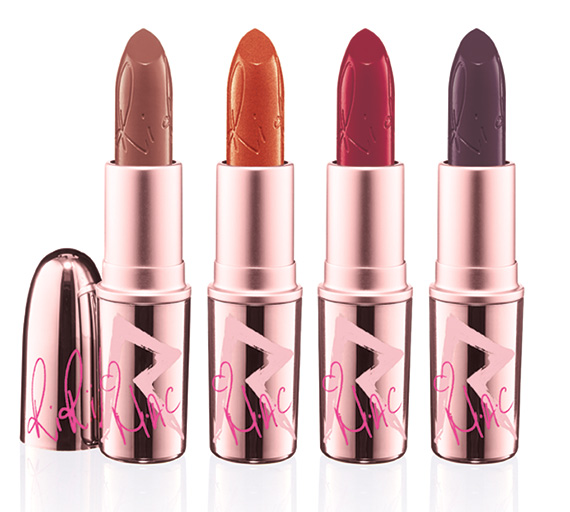 Lipglass ($16.50)
RiRi Woo [cool red cream/cream]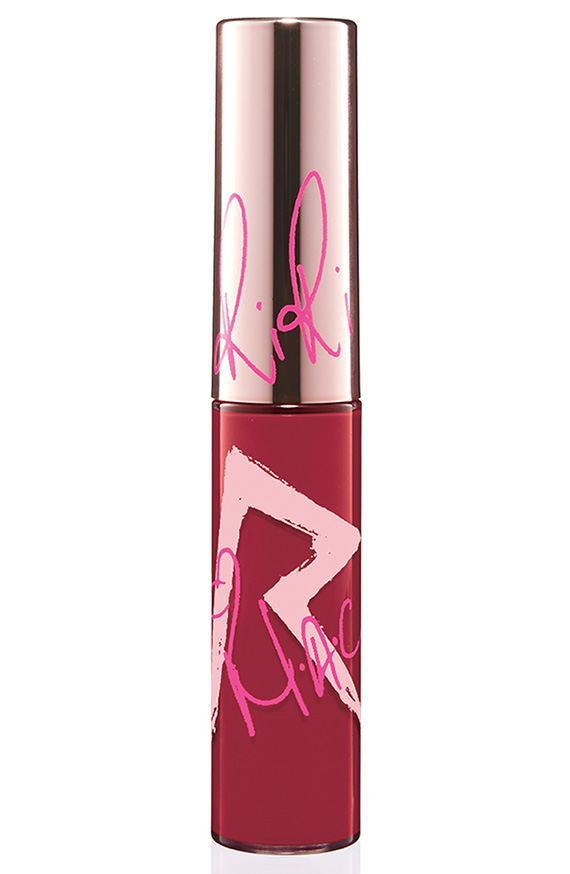 Powder Blush ($23.00)
Bad Girl Gone Good [warm copper/satin]
Cream Colour Base ($22.00)
Diamonds [golden shipper cream/frost]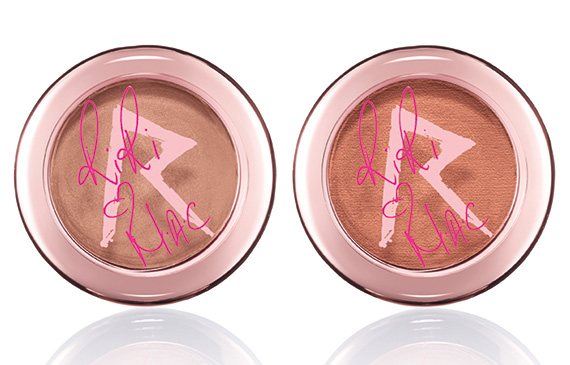 Powder Blush Duo ($29.00)
Hibiscus Kiss [cool coral blush and matte neutral bronze]
Eye Shadow x 4 ($44.00)
Her Cocoa
Smoked Cocoa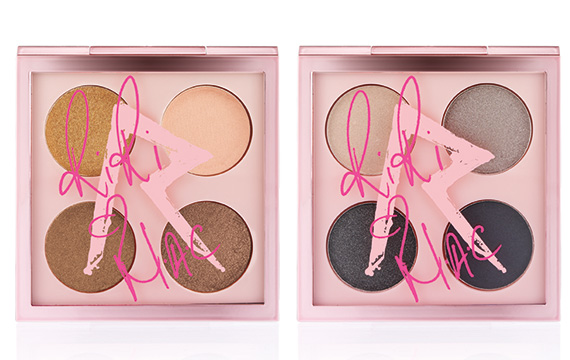 Extended Play Lash ($17.50)
Liquidlast Liner ($21.50)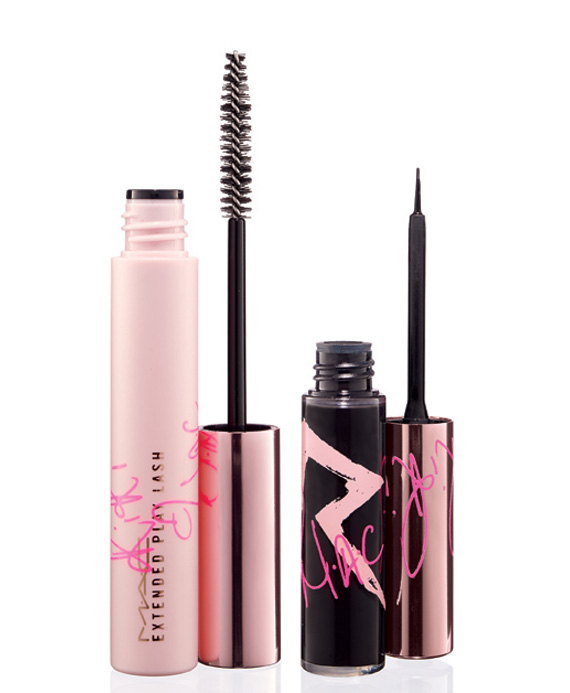 Pro Longwear Lip Pencil ($21.50)
RiRi Woo [cool red cream]
Talk That Talk [dark plum cream]
Veluxe Brow Liner ($21.50)
Deep Brunette [muted blackish-brown]
Deep Dark Brunette [dark dirty chocolate]
282SE Duo Fibre Shader ($32.00)
187SE Duo Fibre Face ($42.00)
Will you be indulging?! We know we will!!