Who would have guessed that the Timberland wheat boot was so young?! That's exactly how we felt when we heard that Americas favorite boot was turning 40! Yup, that's right the Timberland iconic wheat work boot is officially the big 4-0! What better way to celebrate than to countdown some of our favorite celebrities rocking Timbs!
1. Kanye West
Kanye West without his Timbs and leather pants is like peanut butter with no jelly! It's only right together!
2. Rihanna
No matter what Rihanna is doing she keeps it all the way cute in her classic Timbs!
3. Jay Z
Jay Z maybe a business man but his style is still Brooklyn!
4. Khloe Kardashian
Khloe is definitely keeping up with the style trends in her Timbs and Pyrex shirt!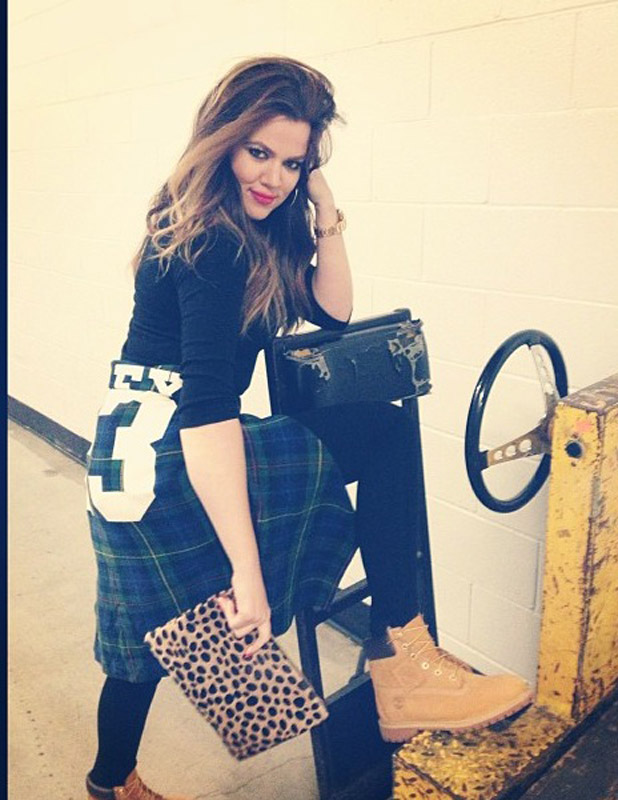 5. Aaliyah
Always ahead of her time! Aaliyah was rocking Timbs, crop tops, and boyfriend jeans before it was trendy!
6. Nelly
We guess Nelly has traded his beloved Air Force 1's in for a pair of Timberland boots and we must say we like the change!
7. Blue Ivy
Forget pumps and dresses...Blue Ivy would rather play in Timberland boots and jeans!


Side SASS: Will you be indulging in a pair of Timbs this fall?