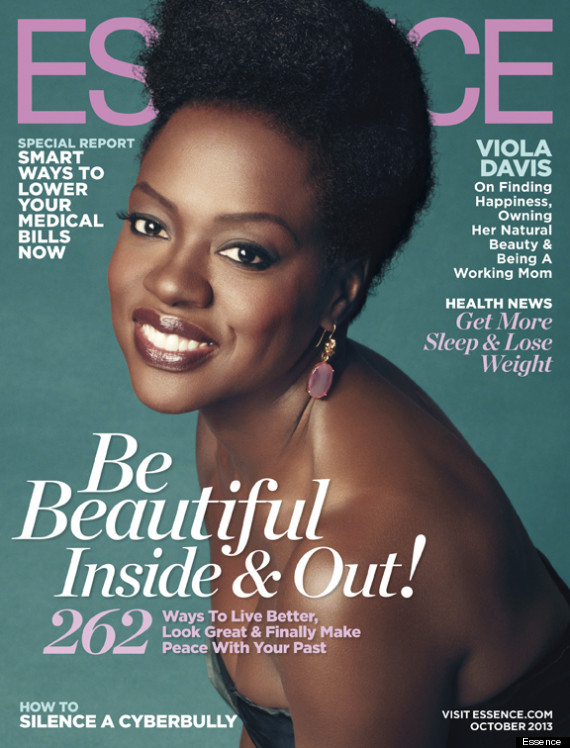 That skin! That smile! That super bomb pompadour! Victoria Davis looks stunning on the October cover of Essence Magazine!
The theme of Essence's October issue is "Be Beautiful, Inside & Out", and we can't think of another woman that exudes that statement more than , Viola Davis!
In the magazine the star discusses putting too much value on hair and her self esteem issues while growing up.
On the value of hair:
"There's not one woman in America who does not care about her hair. But we give it way too much value. We deprive ourselves of things, we use it to destroy each other, we'll look at a child and judge a mother and her sense of motherhood by the way the child's hair looks (think Beyonce and Blue Ivy). I am not going to traumatize my child about her hair. I want her to love her hair."
Her image as a child
"My image of myself [as a youth] was in the mouths of young White kids calling me ugly and then going home to a mother who did not fully embrace her own beauty."
When she feels the most beautiful
" 'Davis told Essence that she feels most beautiful when she is at home and her daughter says "You're the best mommy! You're amazing! You're exquisite!"
The issue hits stands September 6, will you be indulging?!
Watch the behind the scenes visuals
HERE
!