FINALLY!!! We've only been waiting a million years to get a glimpse of the adorable baby of
Amber Rose
and
Wiz Khalifa
. For months the couple has been teasing us with pictures of the baby's feet or side profile pictures or
pictures of the back of his head
! The wait is over! Take a look inside and see just how freaking cute this little boy is!!
Since it is Halloween, everybody wants to show off their babies in their cute costumes right?!
Amber
is no different! We guess she couldn't keep this face a secret too much longer! She took to her
Instagram
and posted these pictures of her baby boy dressed as a lion for his first Halloween!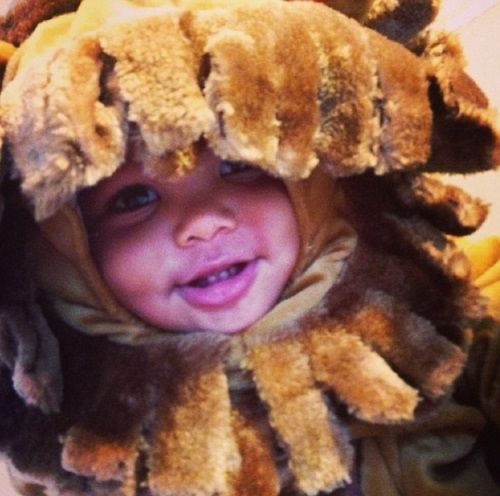 "We love our Lil Lion baby #Sebastian"
"Sweet Lips #Sebastian"
OMG! We are in love! Look at his little face and those teeth! We can't believe Sebastian will be a year old in a few months! The SASS absolutely adores babies LOL that's why we're super excited to finally be able to see this cutie pie!
Side SASS: Happy Halloween from The SASS!!!