If you were waiting for all of the tea to be dropped during the Basketball Wives reunion special...don't hold your breathe! There have been whispers that the reunion special has been cancelled because one of ladies is officially over it! Find out who inside!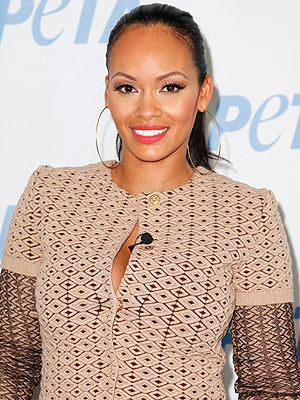 Evelyn has officially given Basketball Wives her 2 week notice. The reality star has put in work for 5 seasons and is officially over being a Basketball Wife! However, the real reason why she is leaving is because she is over the negativity that the show brings, she wants her own spin off, and she is beyond tired of talking about her ex-husband Chad Ochocinco Johnson! She even confirmed the news on Twitter recently.
Word on the street is the producers cancelled the reunion because they felt that without Evelyn there wasn't enough drama with the other ladies to get people to watch! Basically without Evelyn the show is not worth it! Ouch! Truth be told this season was kind of dry anyway! We think the show has officially run it's course and it's time for something new for all the ladies!
Side SASS: To be honest we really don't care about the drama at the reunion show! We just wanted to see the ladies outfits!