Now we all know that bad habits die hard and nobody knows that better than K. Michelle! The singer recently decided that she was putting her mean girl ways behind her and focusing on being positive! However, all that went out the window when she popped off on a fan because of a photo!
While having dinner with friends (Yandy Smith and singer Nema Kamar) at Ricardo's Steakhouse a fan approached K. Michelle and asked for a photo, however, K. Michelle denied the request and allegedly dismissed the fan in a very rude manner!
The fan definitely felt some type of way and decided to leave K. Michelle a message on her Instagram about her behavior!
Everyone in the world knows that K. Michelle has a slick mouth and wasn't about to let that comment fly without some type of response!
Now K. Michelle knows that wasn't right! Calling that girl a monkey and telling her to get a new weave supplier was definitely too much! We understand that K. Michelle probably just wanted to have a normal night out with friends but they still doesn't excuse her for being rude! Whether she likes it or not she is a celebrity and this is the life she chose!
After reading
K. Michelle's
response the fan contacted celebrity blog
TheYBF
and discussed
K. Michelle's
harsh words:
"Do you think it's right that after all that African Americans have been through, an African American Reality

TV

star

should be able to refer to me, a young African American Woman as a monkey just because I respectively voiced my opinion about her neglecting a fan? She's a monster."
Despite the drama K. Michelle still partied it up with friends and posted pictures on Instagram all night!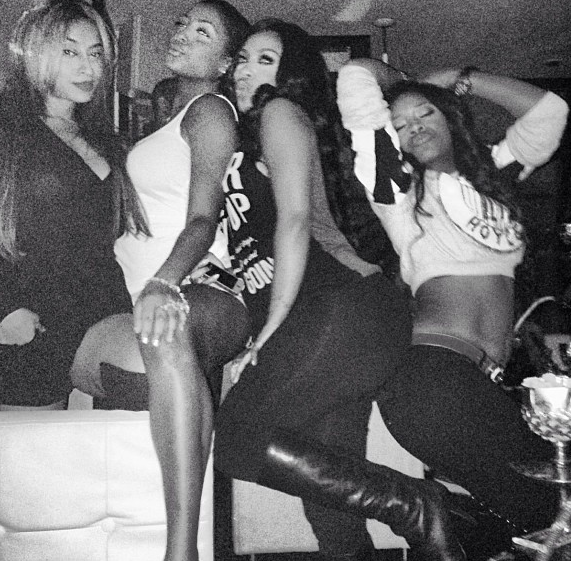 Do you think K. Michelle was too mean or do you think the fan should understand?