Chad Johnson is officially a creep! No really, he is a real life creep...LOL! In his latest attempt to win back the heart of his former wife Evelyn (remember he got that tattoo of her face on his leg?!), Chad takes it to the next level!
Last night while watching reruns of Basketball Wives, Chad decided to plant a juicy kiss on his former wifey! The only problem is instead of giving Evelyn a real kiss he kissed her image on television and posted it on Twitter! If this isn't some stalker ish we don't know what is! Chad is definitely still in love with his ex-wife!
However, the funniest thing about the entire situation is how Evelyn responded once she got wind of his tweet!
Hold on, hold on, hold on, the tweet isn't what we think though! Apparently, the tweet wasn't for
Chad
(major side eye!).
Evelyn
told
Necole Bitchie
that she will never get back with
Chad
and she has definitely moved on!
"
Hey Necole! My
tweet
was in no way
shape
or form connected to Chad! I don't talk or entertain anything that man does via social network! I have moved on with my life & have left all that drama behind! Please update your story."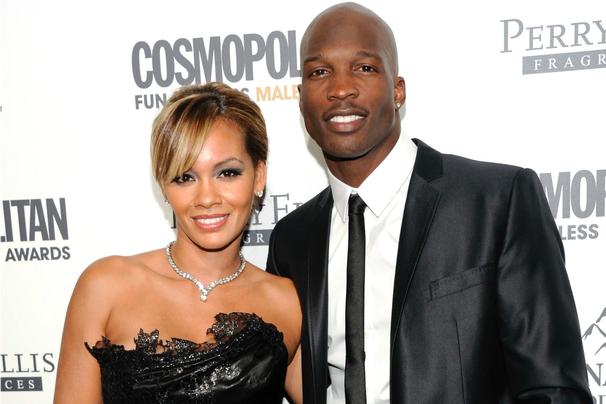 We guess it was just a coincidence (major side eye again!) but whatever rocks her boat! In the future if you want to sub tweet your ex husband and don't want people to find out you should wait a while before posting! Just a little piece of advice!