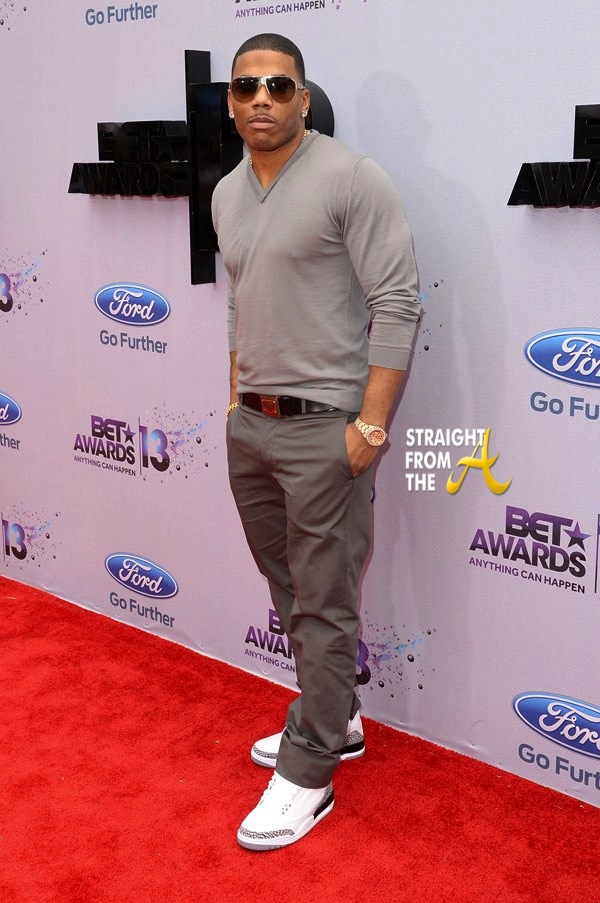 Nelly (with his fine self) sat down with The Breakfast Club to talk his endorsement deals, hip hop, Ashanti, and Miley Cyrus.
Nelly is definitely making a comeback and taking the entertainment industry by storm! He's the face of Honey Nut Cheerios and Mike & Ike Candy (which he admits he eats a lot). Nelly also stars on The Real Husbands of Hollywood and has just released his new album M.O.
Check out the exclusive interview:
We don't know about you, but we have had our eyes on Nelly since he was stomping in those Air Force 1s back in the day LOL. We can't wait to see what else he has up his sleeve or when he might take his shirt off again *wink wink.* But really, we're excited for Nelly and all he's doing! Teach these youngins a little something about hip hop.



Side SASS: Be sure to pick up Nelly's new album M.O. in stores now!