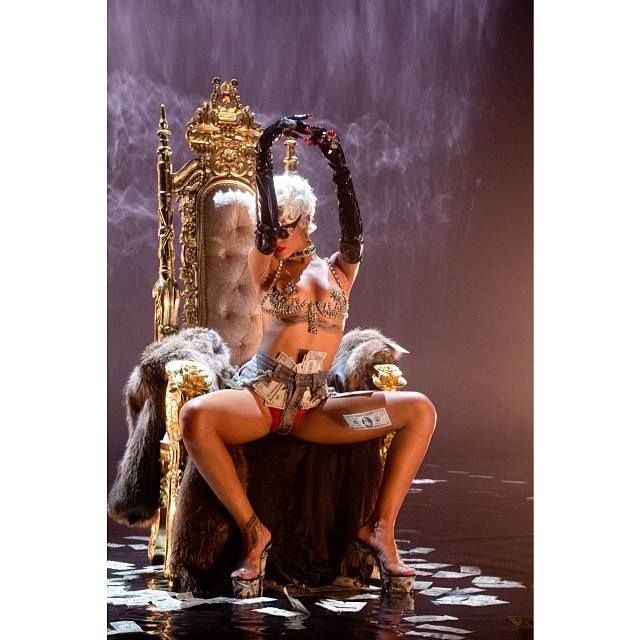 The WAIT IS OFFICIALLY OVER!!!! After months of waiting Rihanna finally releases the highly anticipated ratchet visuals for her strip club anthem "Pour It Up."
The video definitely lives up to the album title Unapologetic because Rihanna is throwing caution to the wind and twerking like her life depends on it. But no really, she's twerking on water, in a chair, and on a pole! She is twerking so hard we thought her Lil Kim wig was about to fall off...LOL!!!
Rihanna is so ratchet and we love it!!! She really doesn't care!!! After watching this video people will definitely be saying Miley who?
Side SASS: This video is extra extra ratchet so you shouldn't watch it at work!
Watch the visuals below
So do you think it was worth the wait?!