The United States Postal Service is definitely about to get Bold, Classy, and Oh So SASSY with the announcement of a stamp honoring the amazing Shirley A. Chisholm, former Congress woman of New York!
The USPS announced recently that in 2014 they would release a stamp recognizing Ms. Chisholm, the FIRST black woman to serve in Congress and the FIRST woman to seek the Democratic presidential nomination. The stamp will be apart of the Black Heritage stamp series!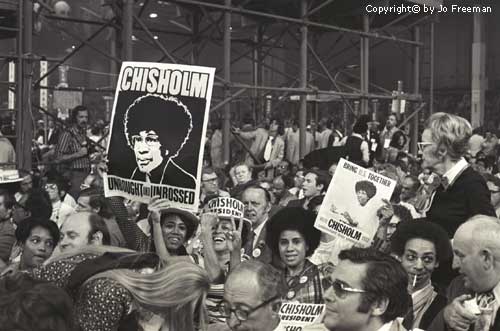 If you don't know who Ms. Chisholm is let us hip you real quick! Ms. Chisholm was elected to Congress from New York in 1968! While in congress she earned a reputation for being extra SASSY and outspoken especially when it came to women, minorities, and the poor. In 1972 she ran for the Democratic Party's presidential nomination. Her campaign slogan was "Unbought and Unbossed"(how Bold and SASSY is that)!!!
We are so excited that this happening!!! Ms. Chisholm was truly a trailblazer!! Watch the visuals for her announcement for the Democratic Party nomination below:
Side SASS: She also belongs to the greatest sorority alive, Delta Sigma Theta Sorority, Inc!!!!!!