Usher is definitely showing off on the 25th Anniversary cover for Men's Health Magazine and baby we have to say this...we are loving every bit of it!
Superstar Usher Raymond is giving us all a glimpse of his sexy body and how he got there all inside of the November issue of Men's Health. Unless you have been hiding under a rock for like forever, you know that Mr. Raymond has been training for his role as Sugar Ray Leonard in the movie, Hands of Stone.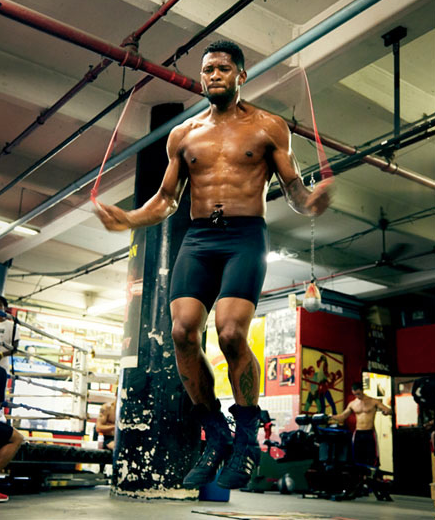 " I train like an athlete every day, believe it or not."
Usher
has been working to get down to the weight he believes
Leonard
was for the fight that ultimately made him a legend against
Roberto "No Mas" Duran
. When he accepted the role,
Usher
weighed approximately 180 pounds and now he's at about 145. He told the magazine,
"
I've been cruising my way down to 174, 172."
When training started, Usher decided to buy a bike:
"My second day I decided to ride to the gym," 10 miles from his home in Atlanta. "So I rode there. Boxed. Rode the bike back home."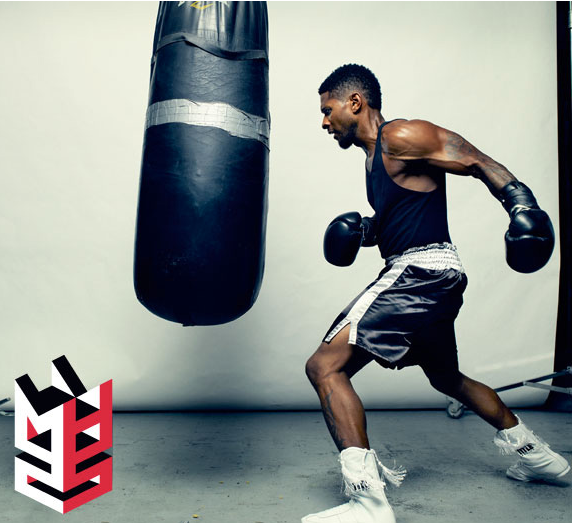 On how he deals with the pain:
"Mentally, I'm the type of person who can ignore the pain. Put it somewhere else and allow my body to just go there," he says. "But I always suffer. You can't box, ride a bike for 20 miles in the heat—Georgia heat—and then go to the studio and rehearse. That's not happening."
On how he gets into character for his role:
"My commitment to this character demands that I not only physically get ready, but also become him," he says. "The hair, the personality, the manner he conducts himself in—all that. He's an incredible man."
Usher, honey, baby, you keep up the good work boo! You are giving us so much right now looking all fine and what not!
Side SASS: We aren't the only ones who think Usher is looking damn good! Check out what Tameka Raymond had to say about her "Baby faaaava!"
Oop! Well...what did you expect when your baby daddy is U-S-H-E-R R-A-Y-M-O-N-D!!