ELLE Magazine is starting the new year off on some new new ish! For their January 2014 issue the magazine has replaced its usual celebrity cover girl with super model Joan Smalls! Do you know how major that is?! Second, this is the first time that Joan Smalls has ever appeared on a American cover of ELLE Magazine ever! So you know she definitely showed up and showed out!
In the interview Joan talks about pursuing acting, how she got started in modeling, and shady the fashion industry can be to women of color!
On how her modeling career started:
"I came to New York with a dream. I came to do what I saw girls doing in campaigns, in editorials--great things, challenging things."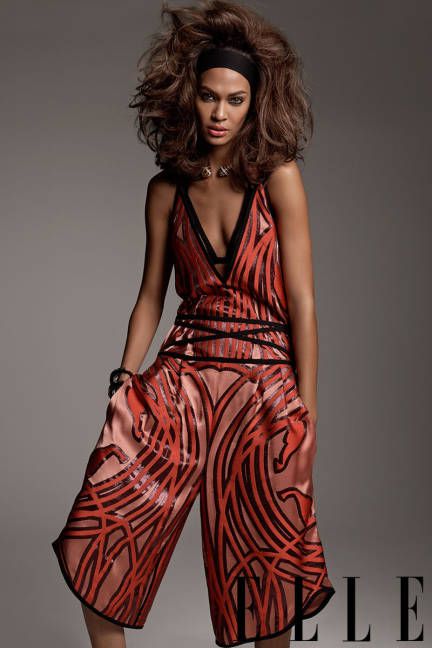 On wanting to pursue acting:
"I want to be clear that I don't want to act just because it's the typical move for a model. My desire comes from a place of wanting to entertain people on a different level."
On the lack of diversity in the fashion industry:
"People hide behind the word aesthetic. They say, 'Well, it's just that designer's aesthetic.' But when you see 18 seasons in a row and not one single model outside a certain skin color...? There are people in the industry who are advocates, who support diversity. And there are people who do not. I didn't get it. Beauty is universal. These doors have to open"
Picking Joan as the cover girl was definitely a BOLD move for Elle, however, we think they made a great choice! It's definitely time for a change! We wouldn't mind seeing the return of the supermodel to magazine covers though! Just imagine Tyra Banks, Chanel Iman, Jourdan Dunn, and other BOLD, CLASSY, & Oh So SASSY models gracing the covers of your favorite magazine! Just the thought alone is getting us excited! What about you?!