Man oh man Jay Z and Rick Ross have done it again! When these two link up on a tack it's always epic! This time is no different as the two bosses collaborate on 'The Devil Is A Lie," which serves as the latest single from Rick Ross's highly anticipated LP Mastermind!
On the track Rick Ross and Jay Z hold nothing back as they squash Illuminati rumors, address Kendrick Lamar's 'Control' verse, and of course brag about getting money! We have been blasting this song ever since we heard it! These two definitely have a hit on their hands as always!
Listen to the track below: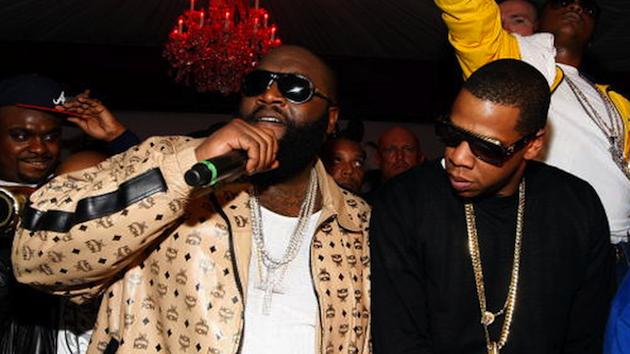 Side SASS: Our favorite line from the song is
Jay Z:
"Devil want these n-ggas to hate they own kind/ Gotta be Illumanti if a nigga shine"
Talk that ish Jay! The devil is definitely a liar...it's written!!