Time to get "chocolate wasted" with this yummy recipe for 'Cake Brownies' from
CookiesandCups.com
!! Not only is this recipe amazing it's super easy!
Ingredients
(1 box) Pillsbury's New Dark Chocolate cake mix
(1/4 cup) Vegetable oil
(1/3 cup) Milk
(1) Egg
(10 oz) Chocolate chunks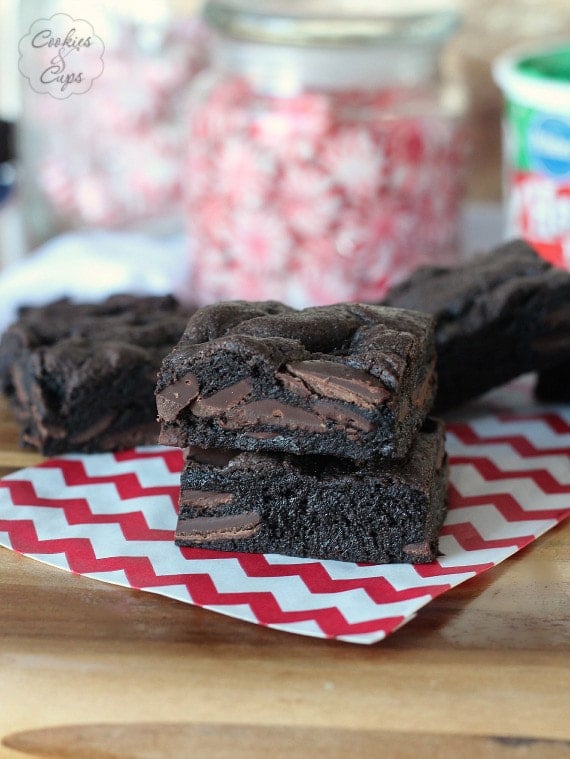 Directions
1. Preheat oven to 350 degrees
2. Spray an 8x8 pan with baking spray, set aside.
3. In bowl mix all ingredients with a spoon until combined.
4. Stir in chocolate chunks.
5. Spread batter into prepared pan. Bake for 20 minutes.
6. Allow to cool completely before cutting into squares.