It's a week before Christmas and we know you haven't finished your shopping yet and it's cool because we haven't either LOL! We seriously don't know why we always wait until the last minute to shop like Christmas isn't the same time every single year!! Anyway, The SASS is about to save your life with our Bold, Classy, & Oh So SASSY Christmas gift ideas! Thank us later!!
1. Perfume
There is nothing like smelling absolutely delicious! Especially during the holidays when you might snag you a new boo! The SASS loves perfume and we are sure your friend will too!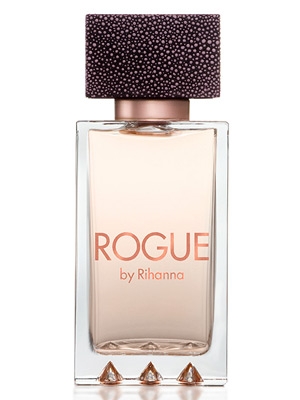 2. Candles
Since you know we are addicted to smell goods, you can't go wrong with tasty smelling candles!
3. Leather Gloves
It's been freezing cold lately! Help your Bold, Classy, & Oh So SASSY friend stay warm and stylish with some fancy leather gloves!
4. Lipstick
Team SASS has become addicted to lipstick lately! When you are Bold, Classy, & Oh So SASSY, a popping lip is a MUST! Surprise your lipstick addicted friend with a few of our favorites! Left to right: Heroine, Cyber, RiRi Woo
5. Make Over
If you think your friend may need a little help applying those lipsticks above, make an appointment to see
Tymia Yvette
for an
Oh So SASSY
makeover!
Tymia
is an amazing makeup artist and she is no stranger to being
Bold, Classy, & Oh So SASSY!
Make
sure you check out her work at tymiayvette.com, contact her at tymiayvette@gmail.com and follow her on Instagram @tyartistry
6. Nail Polish
If your friend is truly Bold, Classy, & Oh So SASSY, their nails are always done! Surprise them with some cute nail polish this Christmas! Left to right: Santa Red My List, Ignite the Night, Visions of Love
7. Clothes
Team SASS
truly believes you can never have too many clothes, especially cute and comfortable clothes! Leather is a huge trend this season and what better gift that a leather sweatsuit from our friends over at
Baus Collection!
You can order your friend this really cute outfit from
bauscollection.com
and make sure you follow them on
Instagram
@bauscollection
.
8. Hair Appointment
Who doesn't like to get their hair done?! We know we sure do! Surprise that
Bold, Classy, & Oh So SASSY
friend of yours with an appointment to see our girl
Diamond Wilson
over at
The Diamond Allure
! Her work is amazing and she will have that hair laid honey! Check her out at
thediamondallure.com
and follow her on
Instagram
@diamwilson
.
9. Wine and Wine Glasses
For that
Bold, Classy, & Oh So SASSY
friend that likes to slightly turn up every once in a while, surprise them with a hand decorated wine glass and a bottle of their favorite wine! Check out
Pinterest
for some cute decorating ideas!
10. Gift Cards
If all else fails, you definitely can't go wrong with a gift card! A gift card to their favorite store or even a Visa card will be very much appreciated this holiday season!
We hope this helps you with your last minute shopping! There are a few things on this list that we will be picking up very soon! Enjoy your shopping and be safe out there!
Good Luck,
The SASS