Can't a girl support her baby father and be a good mother at the same damn time?! Obviously not according to Twitter! Recently Kim Kardashian had to check one of her Twitter followers for bashing her about not spending time with her daughter because she spends all her time with Kanye!
This weekend new mommy
Kim
tweeted about her and
Kanye
taking baby
North West
swimming for the first time!
We took our baby girl swimming today for the 1st time, she loved it so much! #BestDayEver
— Kim Kardashian (@KimKardashian) November 30, 2013
Apparently one of
Kim's
Twitter followers didn't share their best day ever joy and decided to send some shade
Kim's
way about her lack of parental skills via a tweet that read:
"probably cos she actually got to see her parents for a change!"
Ouch! That was a little harsh! Usually Kim let's little comments like this roll, but not this time h
unny! Kim snapped back and checked home girl:
After Kim went off, her fans decided to finish @jlmcbryde off with a few not so nice tweets. They went in on her so bad that she put her account on private...LOL! Don't dish it if you can't take it baby girl.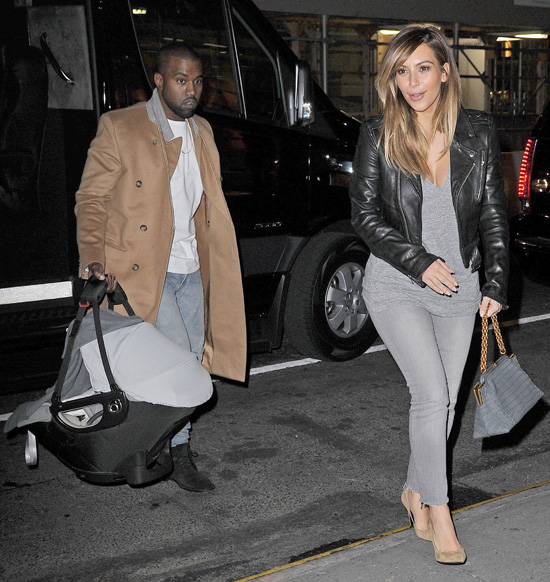 Kim does not play when it comes to being a mother and protecting her child! You can say whatever you want about her but don't you ever in your life come for her parenting skills. People definitely need to chill. Just because Kim and Kanye don't want to post a million pictures of North every second doesn't mean that they aren't good parents. It just means that it's none of your damn business what they do with their child!
Side SASS: We bet someone will think twice before popping slick about Kim's parenting skills again! HA!