Gabrielle Union recently stopped by the Arsenio Hall Show and dished on being smarter this time around when it comes to her wedding and handling her business. The actress has been married before and this time she's doing things totally different. For example, when she weds Dwyane Wade there will be no bridal party, no extensive guest list, and there WILL be a pre-nup! It's not personal, it's just business and hopefully Dwyane understands!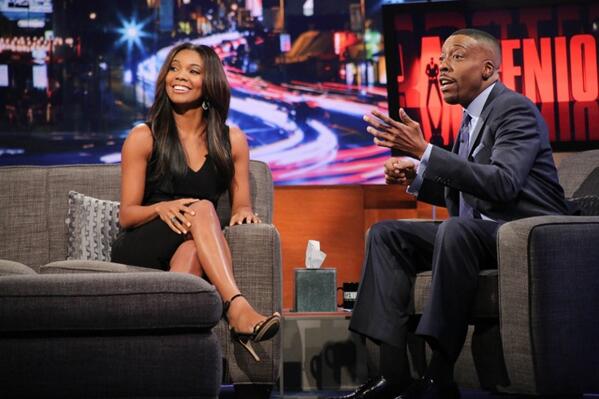 On getting a pre-nup:
"The biggest difference between this and the last marriage, will be a pre-nup. At my insistence. When you have your own stuff, you don't need to worry about anybody else's stuff. So everyone should go into the relationship saying I'm here for you and you're here for me. And the reality is, I've never seen Dwayne balance a check book. So I got to protect my stuff"
On the guest list for the wedding:
"There's a lot of people that think they're coming. They're not. He's the executioner. He's like, 'Let's go through your list...absolutely not.' I;m like, 'My cousin?' If you're not about us, and we don't both have a relationship with you, you're not going to make it. So if we were at Magic City in Atlanta, you're probably not coming."
On not wanting a bridal party:
"There are no bridesmaids and no groomsmen. Trying to wrangle a bunch of broads...somebody wants one type of dress, somebody wants something else, you start to not like them after a couple months. And we're older. This is the second time around. It's us and the kids. We're just riding out...just us."
We don't blame Gabrielle at all for wanting to protect her coins! When people are going through a divorce sometimes things can get crazy. So a pre-nup is definitely a good way to protect yourself.
Side SASS: Dwyane you better learn how to balance a check book!