Skinny girls like to eat too! Just ask Chanel Iman! As the April cover girl for The Edit Magazine the 23-year-old is finally putting her Louboutin's down on racism in the fashion industry, everyone who has something to say about her weight, and fake friends!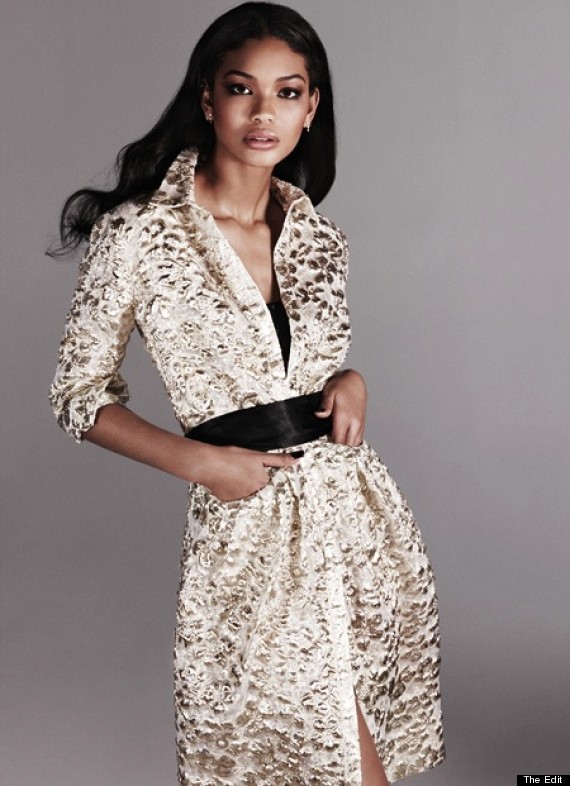 On how she felt when Lupita Nyong'o won Best Supporting Actress at the Oscars:
"It was a very emotional moment. All my friends and I were holding hands in front of the television, willing her to to win. Then when she did it was like we had been given the award. Because I really believe that having a black woman win an Oscar is going to help pave the way, not just in her industry, but mine."
On racism in the fashion industry:
"It's an issue that my industry is still working on. I think that everyone should be equal; it shouldn't be about color. It's unfortunate that there is still a lot of politics involved in both the acting and modeling worlds. I do think we've come a long way, but things could still be a lot more diverse on the runway and in films."
On being criticized for gaining weight:
"I've been skinny my whole life. And now that I'm getting older I'm gaining weight. I love it, because when you're teased at school and every one's always asking, 'Do you eat,' it's like being bullied. When models are criticized for being too thin, it's just another form of bullying. It would make me feel so insecure when people used to say that about me, because you're not allowed to go around telling people that they're too fat and asking 'Do you ever stop eating,' are you?"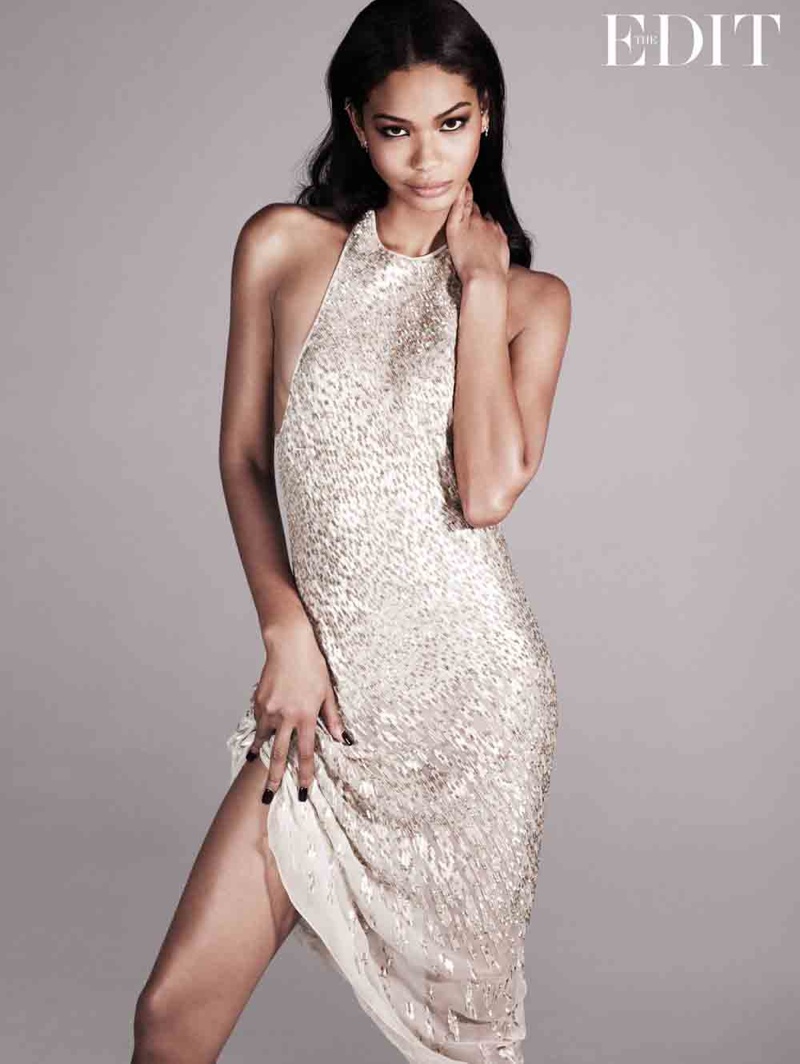 On having to grow up too fast because of the fashion industry:
"I've had to grow up very fast, and although I know that if I hadn't started so early I wouldn't be where I am today, I often wish that I could have had those high-school years and experiences. These days I always encourage young models to start no younger than 18. There were times when I felt very lonely because I had to be a grown up and live in New York by myself, but GOD blessed me with the opportunity to be a model and I took it."
On not living up to the model/party girl stereotype:
"I'm not a big drinker and I'd much rather go to a friend's house than a club."
On her fake friendships and relationships:
"I've had my feelings hurt, because I've found out that guys and girls were only around me for the look. That really messes with your head."
On who is her girl crush:
"[Halle Berry] she's been my girl crush since I was two years old."
On her relationship with Tyra Banks:
"Tyra is always giving me such good advice about my personal life. She understands me, which is important because other top models aren't always like that with each other."
On appearing in Beyonce's "Yonce" video:
" Beyonce is such a great woman. So positive and uplifting. All three of us models are very successful in our careers, but because in the fashion industry 'there's only one black girl allowed', they've made us compete to be that one girl. Beyonce allowed us to show the world that we don't have to fight against each other. She gave us the chance to see that we are far more powerful together."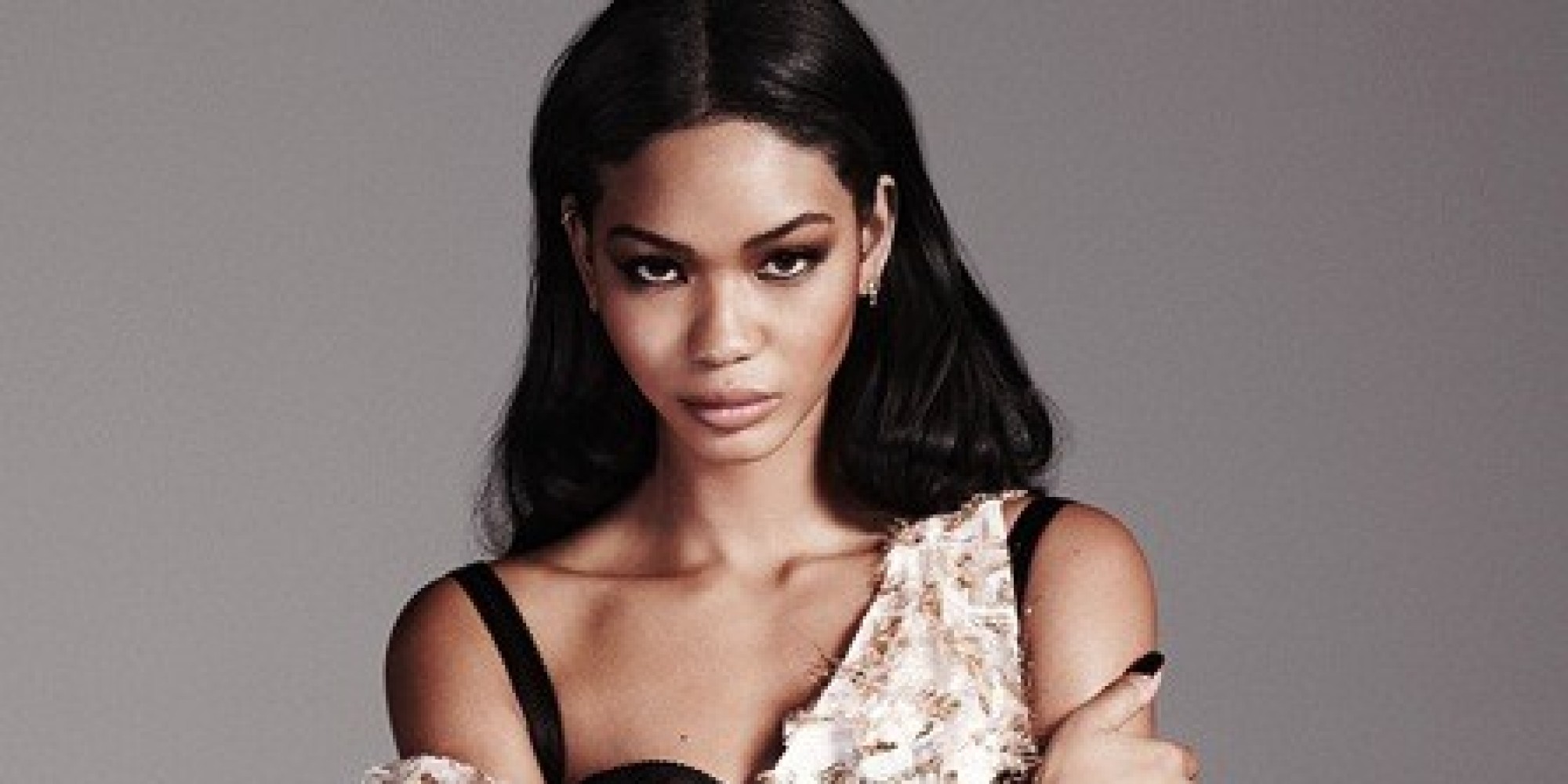 Side SASS: Chanel 1/2 of The SASS definitely feel your pain boo! It's hard to be a petite woman out here in these streets!