Is it just us or does it seem like Chris Brown has been spending more time in the court room than in a studio lately?!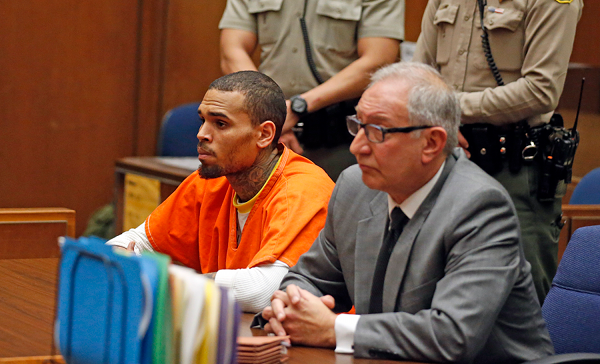 The singer was back in court AGAIN on March 17th. However, unlike his usual visits he didn't come home with just community service and probation. This time Chris Brown was sentenced to one month in jail for violating his parole in the 2009 Rihanna assault case by getting kicked out of rehab for various reasons.
What are those reasons you ask?! Well, he got too close to a female employee ( he touched her elbows and hands), he refused to take a drug test after an authorized outing ( he later agreed to take the test and passed...SMH), and last but not least he talked a lot of ish at a group session about the rehab. After all of that drama the rehab decided to wash their hands with the singer and kick him out. Now he has to stay in jail until his April 23rd court date for his parole violation hearing. OH! That's not it! The singer still has another court date on April 17th in D.C. for an unrelated assault charge. If convicted, he faces up to four years in prison but that's worse case scenario.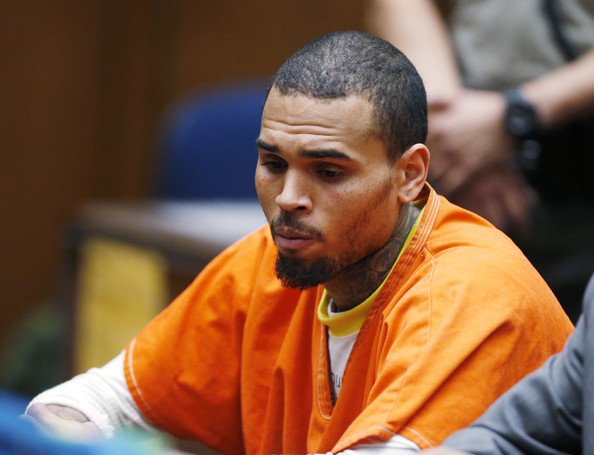 We like Chris we really do but he needs to get his life together. Having more court dates than albums isn't cute. At this rate he's going to be known more for his criminal record than his talent. He needs to buckle down and address his real problems, whatever they are. We are really rooting for Chris and we want to see him do better, but he has to want that for himself first.