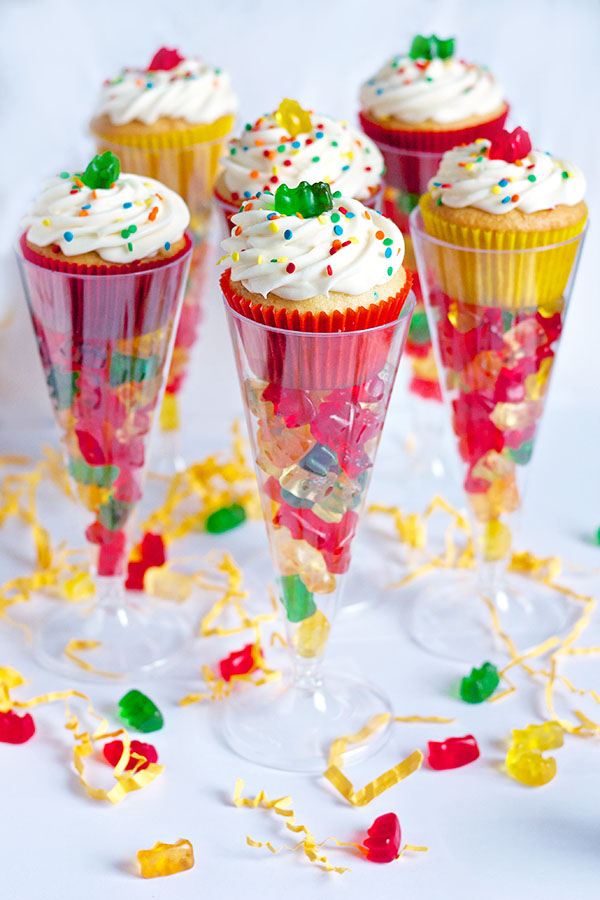 Aren't they cute?!
SASS
up your summer cookout, birthday party, or any fun occasion with these super delicious
"Vodka Gummy Bear Cupcakes"
from
ericasweettooth.com
!
Ingredients
(24 cupcakes) Boxed or homemade baked in colorful liners
(1 batch) Whipped vanilla butter cream (or whatever frosting you like)
(24) Plastic champagne glasses
(1) 5lb bag Haribo gummy bears
(16 oz) Vodka (or however much it takes to cover the gummy bears)
Sprinkles
Extra gummy bears for decoration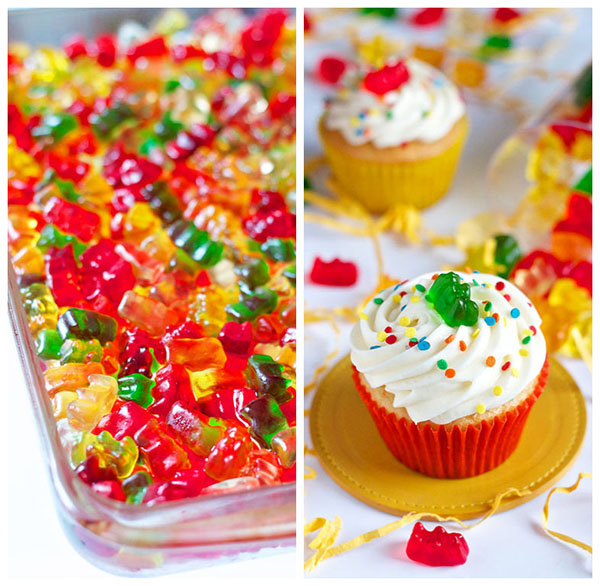 Instructions
1. To prepare the boozy gummy bears, first measure out how much of the gummy bears you'll be using by filling up the champagne glasses to just below the level of a cupcake liner multiplied by how many glasses/cupcakes you'd like to make.
2.Transfer this amount of gummy bears to a large container, such as a 9x13" Pyrex pan, and spread into an even layer.
3. Pour enough vodka over the gummy bears until they're just slightly but not totally submerged. Cover with plastic wrap and store in the fridge for a maximum of 24 hours. Stir them up ever few hours to even out the distribution of vodka.
4. When you're happy with the booziness of the gummies, drain the excess vodka and pat the gummy bears dry with paper towels. Transfer to another container and store in the fridge until ready to use.
5. Prepare the cupcakes as directed and let them cool completely.
6. Frost with your batch of butter cream, decorate as desired and set aside.
7. Fill the champagne glasses with the boozy gummy bears right up until the level that a cupcake will fit. Load the cupcakes into the glasses, being gentle so they sit straight.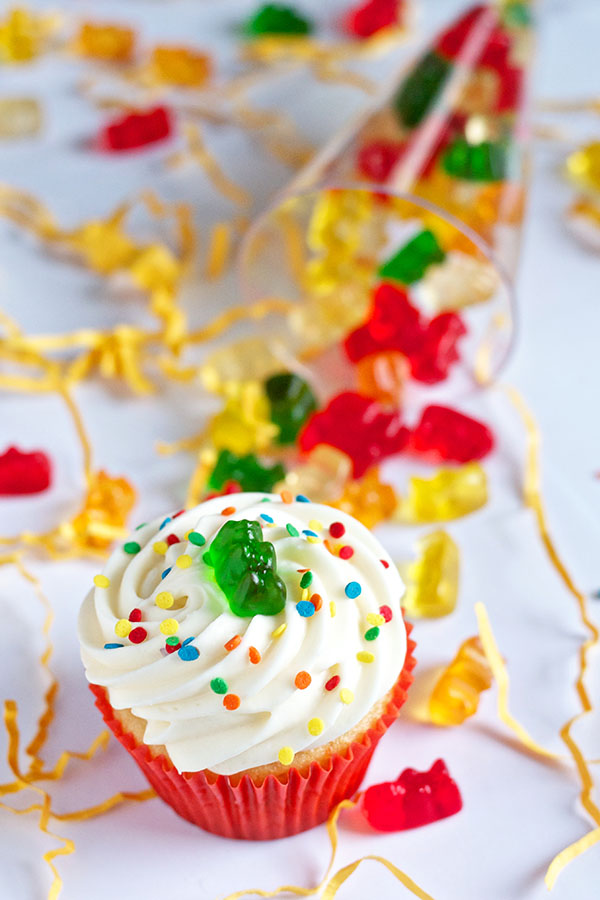 Side SASS: This recipe is only for our 21 and over dolls. However, our under age dolls can enjoy it too minus the Vodka!