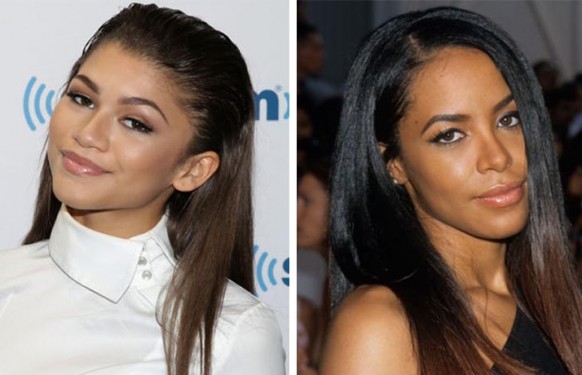 It was all good just two weeks ago! After all the backlash, petitions, and lack of support from Aaliyah's family Zendaya has officially confirmed that she is no longer involved in the Aaliyah Lifetime movie.
A rep for the 17-year-old Disney star told E! News,
"Aaliyah has always been an inspiration to Zendaya. She was honored to portray her and pay tribute to her. If she is going to do it, she wants to do it right."
By right, we can only imagine they mean having Aaliyah's family support and having the rights to use her music (Lifetime has yet to obtain the rights to Aaliyah's music and we doubt they ever will).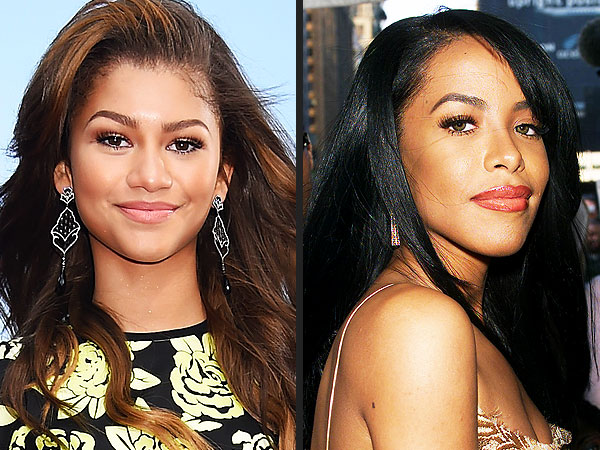 According to People Magazine, while attending the 2014 BET Awards Zendaya told reporters why she dropped out of the movie:
"I felt like something with the production [wasn't] all the way there, the project wasn't all the way there," she said. "If I'm going to do something for someone I care about so much, I have to do it the right way."I just felt that because I love her, and because I respected her so much as an artist, I don't want to do anything that's half or anything that's less for

.

By all means, when the right project comes along, and it's done the right way, I'll be the first person ready to play Aaliyah. But, this wasn't the right one for me."
Poor
Zendaya
! We know how excited she was for this role but everything happens for a reason! We don't know about you but we are kind of sad. We were really looking forward to watching the movie but now that production has been put on hold we doubt we will ever get an
Aaliyah
biopic and so does
Lifetime
.
— LifetimePR (@LifetimeTV_PR) June 29, 2014
Side SASS: Is it just us or is there a lot of drama with Lifetime and these biopics?!