Cinderella is about to get a Bold, Classy, & Oh So Sassy twist thanks to Keke Palmer! The 21-year-old actress has been cast to play the FIRST EVER black Rodgers & Hammerstein's Cinderella on Broadway! How big is that for a Broadway debut?
Keke took to Twitter earlier this week to make the official announcement and Twitter went crazy. Everyone was so excited that Keke would be making history again!
I'm sooooo excited to be doing broadway for the first time, as Cinderella!! DREAMS DO COME TRUE!! 👑
— Keke Palmer (@KekePalmer) August 4, 2014
That's not all the exciting news either! Sherri Shepherd from The View will be joining her as her evil step mother!
Played your mother @KekePalmer in #CarlinaWhiteStory ...now I'm playing your mother again on Broadway. I love you girl! Excited & cant wait
— Sherri Shepherd (@SherriEShepherd) August 5, 2014
First she makes history and headlines as the youngest talk show host in history thanks to her BET day time talk show Just Keke and now this?! Keke Palmer is definitely doing the damn thing! We can only imagine how excited she is. Growing up every girl wanted to be a Disney princess and now Keke's is becoming the real thing! We are so happy for her!
We remember when Brandy was cast as Cinderella in Rodgers & Hammerstein's Cinderella made for t.v. movie back in 1997. That was one of our favorite movies growing up! We loved Brandy as Cinderella and the late Whitney Houston as the fairy godmother! Keke even paid homage to Brandy for opening the doors for her so she could eventually play this part:
"It's honestly one of those things that I can't believe is really happening," said Palmer in a press release. "Theater offers so much more than I haven't been able to access doing film and TV and everything like that. I'm excited to learn all that it has to offer — that focus and that dedication to perform at a certain level every night. I feel like the reason I'm able to do this is definitely because Brandy did it on TV."
Keke makes her royal entrance glass slippers and all on September 9th at the Broadway Theatre. We know she's going to kill it and we can't wait to get our tickets.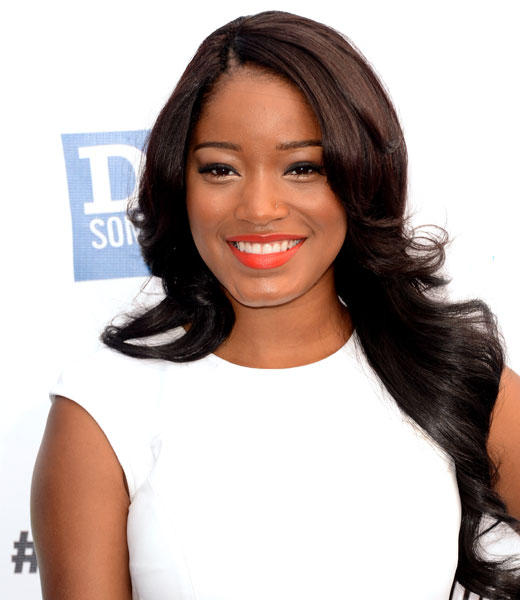 Side SASS: How perfect would it be if Brandy got the role of the fairy god mother?!