Say it ain't so!! Rumors have been swirling all week that Nick Cannon and Mariah Carey were headed for divorce. Of course we didn't believe any of it since we like to get our info straight from source! Well...it looks like the rumors were true.
Nick
did an interview with
The Insider
and came clean about the split between the couple. He admitted that
"There is trouble in paradise"
and that the pair have been
"
living in separate houses for a few months."
Nick
has also stated that
his main focus right now is his kids, three year old twins,
Monroe
and
Moroccan.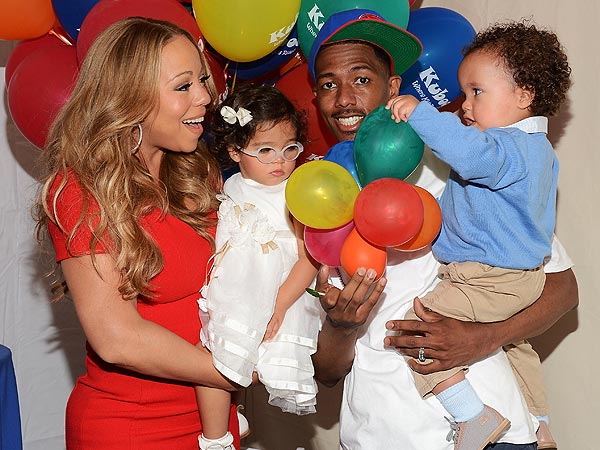 Now we knew something would happen with the Wild 'N Out star appeared on Big Boy's radio show in March and spilled the tea on the celebrities he's slept with...one being Kim Kardashian! We knew Mariah was NOT having that! According to sources, Mariah dug in Nick's a** for a very long time about that! Maybe that's what caused the separation.
That's just messy! Everybody knows you don't kiss and tell! Not that it matters much these days, especially with these celebrities LOL everybody is trying to come up!
If their problems are fixable we sure hope they can work through them...if not, we wish them both the best.
Side SASS: Check out the interview below to find out who else Nick has been with.