Chris Brown is maturing right before our eyes! The singer is tired of being known as "the bad guy" and wants to focus on positivity and most importantly his music. In a recent interview with Sway for MTV News the singer talks candidly and honestly about what advice he would give Ray Rice, how he deals with his anger, and what ended the feud between him and Drake.
On how the Drake feud ended:
"I think it was [Drake's] camp and him actually that called and asked me, especially getting out of jail and going through whatever I was going through, I didn't have any animosity against anybody. I was just focused on me and what I was doing, so I felt it was a great opportunity. Especially since the ESPYs is such a prestigious awards show, I just wanted to bring light to the situation and grow up. I'm 25 and I'm not getting no younger. I'm still young, but you can't walk around holding grudges, looking over your shoulder and being negative all the time. I'm tired of being looked at as the aggressor, so I just wanted to show my maturity."
On collaborating with Drake:
"If my album wasn't finished already, it probably would have happened. But I think we were just going creatively off of what we want to do. So, I know he's working on some stuff and me and Tyga are working on this project. So just working on music is something that we're going to continuously try to do and make happen. I know it would be a big thing for the fans to hear a song, but it's gotta be the right song for both of us."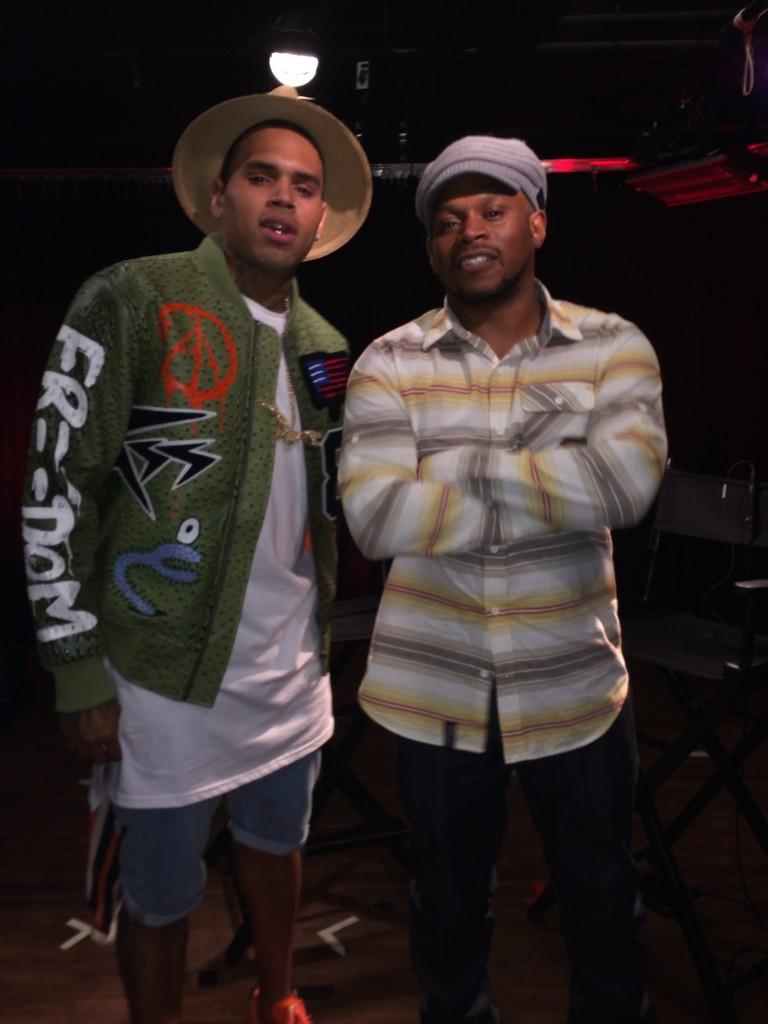 On what advice he would give NFL player Ray Rice:
"To Ray, or anybody else — because I'm not better than the next man — I can just say I've been down that road. I deal with situations and I've made my mistakes too, but it's all about how you push forward and how you control yourself. e, dealing with my anger issues and understanding myself and the life I've been through, where I'm headed and where I want to be has helped me focus on what's really important and not F up. For anybody who's going through that situation or anybody who's dealing with it — it's all about the choices. Every situation is different but it's all about the choices you make and how you control your anger."
On dealing with his own anger issue:
"I think it's all about the choices you make, with me, I deal with a lot of anger issues from my past – not knowing how to express myself verbally and at the same time not knowing how to cope with my emotions and deal with them and understand what they are. So I think help is great, I still talk to my therapist twice a week, and it helps me to…if I'm frustrated and I'm dealing with something, to vent and say what I'm going through so I can hear from an actual clinical person, 'this is how you should react,' or 'it's good to feel this way because feelings, emotions, and energy are supposed to come and go. It's not supposed to stay there, you're not supposed to keep it inside, because it'll bottle up and you'll become a monster."
Watch clips from the interview below:
Side SASS: We honestly respect Chris from not shying away from the Ray Rice question.