Our November SASS Doll is a creative genius who is changing the art game one paint stroke at a time! Her art work will stimulate your mind and make you fall in love with her vision. Did we mention she's featured in Huffington Post as a Women in Art: 5 Rising Art Stars?! World meet Imani Shanklin Roberts!
Tell us a little about yourself! (50 words or less)
My name is Imani Shanklin Roberts and I am a visual artist. My current work is representative of my personal journey and exploration of African American femininity, sexuality and identity. Through my unique lens I hope to inspire conversation surrounding objectification, the male gaze, and black feminism.
What makes you Bold, Classy, & Oh So Sassy?
My aim as an artist is to glorify the natural beauty and appeal of the Black woman, a beauty that is often objectified and questioned in popular media & culture. I choose to feature figures that are not often depicted in high art mediums and convey their power and splendor.
What's your favorite quote?
Where do you see yourself in 5 years?
Creating art in whichever city I live in. Being a mother. Being a better friend, sister and daughter. Living life abundantly and making an impact on the world in whichever way I can.
What's one thing you can't live without?
One place in the world you would love to visit?
South Africa or Cuba… beautiful histories, cultures and great food.
What makes you smile in life?
Enriching connections…being connected to beautiful people and sharing beautiful moments with them.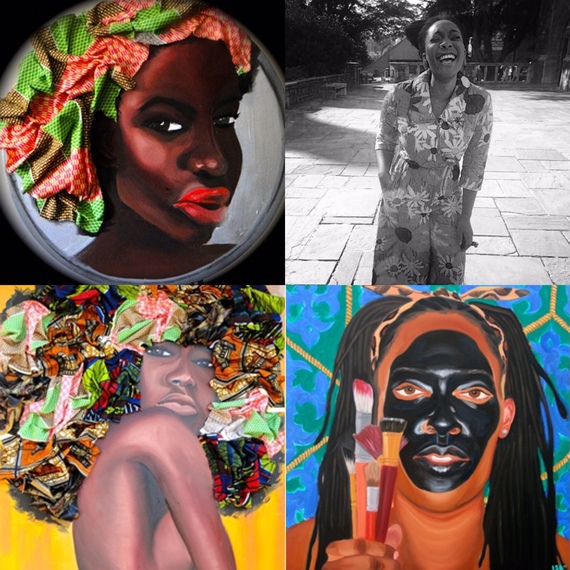 If you ruled the world, what would you change?
I would mandate that everyone could only do what their passionate about. A world where people are doing and creating what they love is bountiful with progress, innovation and happiness.
If you could have any superpower what would it be?
We all have superpowers already we just have to realize our fullest potentials and awaken our natural blessings. My superpower is making art… I'm honing that skill everyday to be a positive prominent image in popular culture.
Side SASS: If you would like to see more amazing artwork check out Imani's web site HERE!